The 2022 Mineral Point Blues & Roots Fest will take place at Orchard Lawn in Mineral Point, WI. Gates open at 4:00 pm on Friday, August 19, and at 2:30 pm on Saturday, August 20. Tickets are available at Orchard Lawn.
---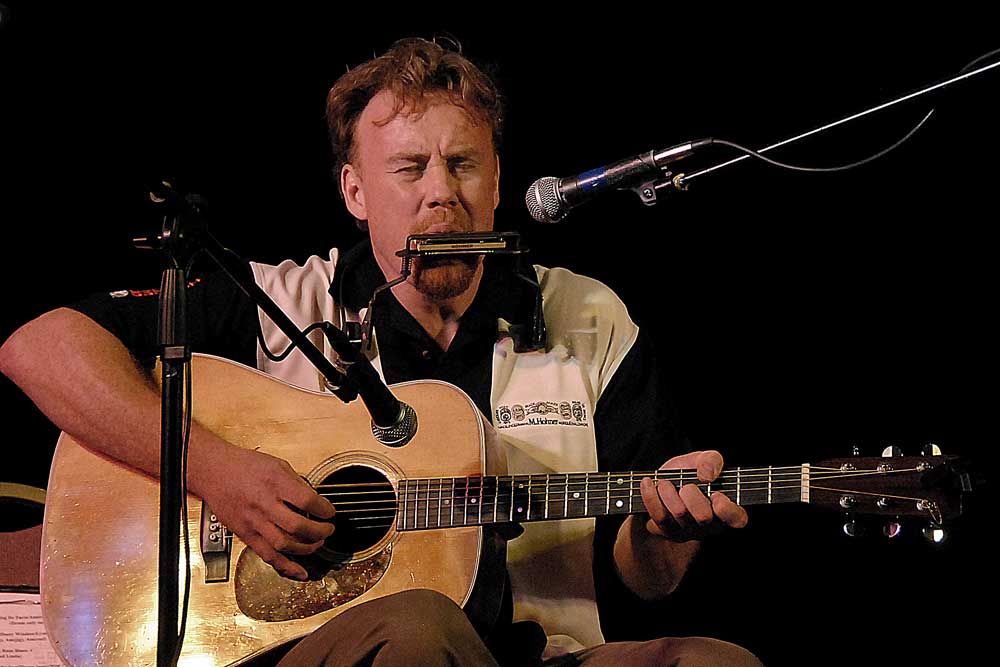 James Conway
James Conway is an active country blues & hokum musician in the Chicago music scene. Heavily influenced by acoustic greats such as Neil Young, Merle Travis, Bo Carter, and Mississippi Fred McDowell, James uses fingerpicking, slide guitar, rackEharmonica, and a variety of tunings to perform tasty renditions of songs from the folk and country blues genres. Conway also plays Irish traditional dance music on tin whistles and harmonicas. Playing the fastEtempo reels and jigs on the mouth harp isn't a common or easy feat but James does it convincingly using advanced techniques he learned from local blues/jazz harp heroes such as Junior Wells, Sugar Blue, and Howard Levy
---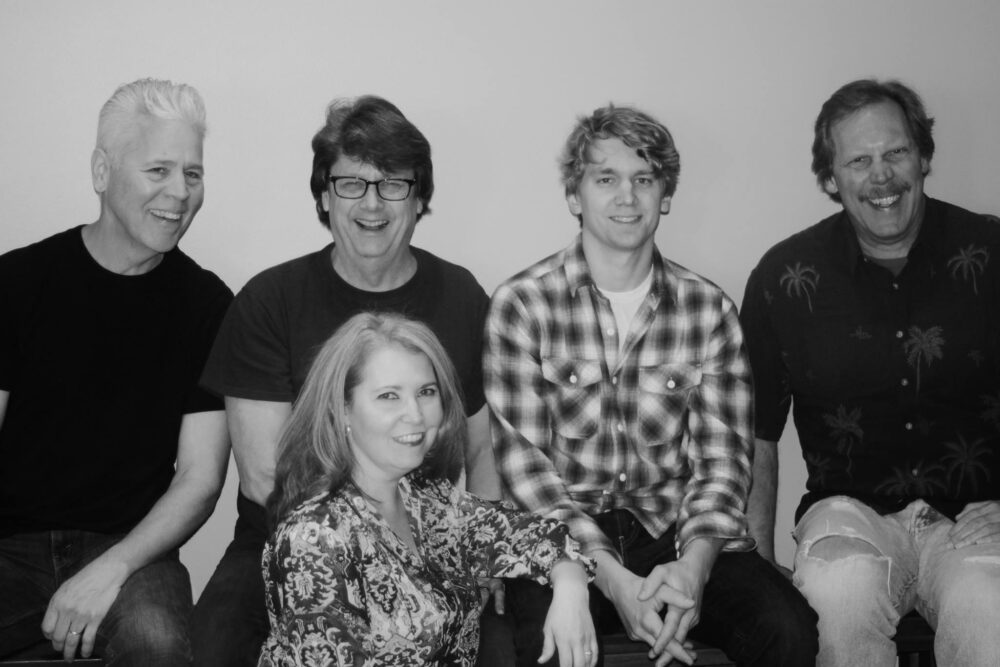 Birddog Blues Band
Madison-based quartet brings their unique sound – blues with an attitude – to the festival.
---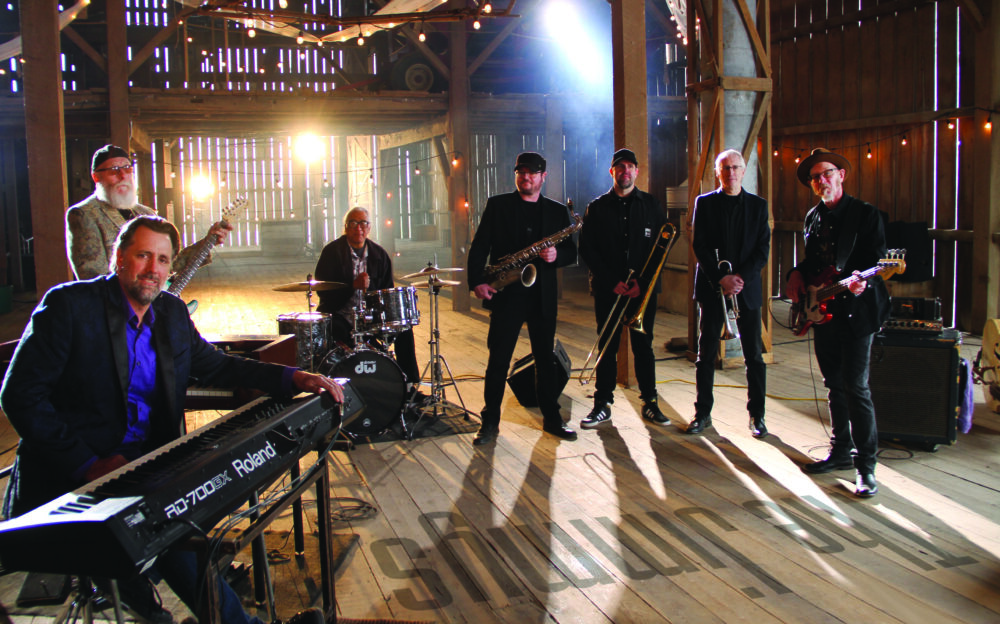 The Jimmys
The Jimmys is an award-winning festival favorite bringing people together from coast to coast, Canada, Europe, and the Caribbean for over twelve years. The Jimmys feature band leader Jimmy Voegeli phenomenal Hammond B-3 keyboardist, singer and songwriter; an experienced killer rhythm section steeped in blues with Perry Weber on guitar, Chris Sandoval on drums and John Wartenwieler on bass and the icing on the cake is the best horn section in the Midwest—Pete Ross on saxophone, Mike Boman on trumpet and Joe Goltz on trombone. It doesn't get any better than this – The Jimmys will deliver!
---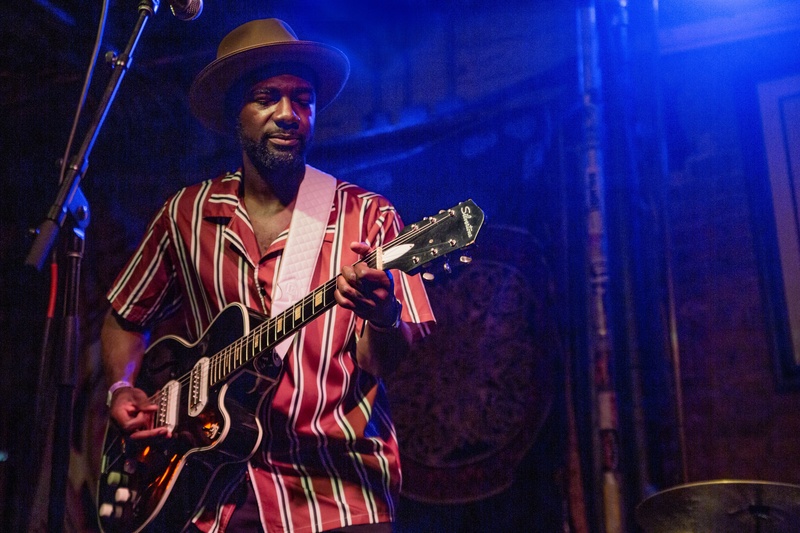 Joey J. Saye Trio
Saturday, August 20
3:30 pm
Joey J. Saye, whose family emigrated to Chicago from Liberia, was introduced to the blues community at age 16 when he was out with his high school friends. He heard blues music playing in the distance and chose to follow the sound. This choice led to the meeting, befriending, and playing with the Dave Herrero band that night. Dave Herrero, the group leader, invited him back next week, and this started a cadence of mentoring for Joey J. Since then, Joey J. Saye has played in and around Chicago, participating in the blues community. During this time, he has shared the stage with many of Chicago's top-shelf blues musicians such as Mary Lane, Willie Buck, Billy Flynn, Bob Stroger, and more. He currently is releasing digital content, holds a residency at Rosas on Thursday nights in Chicago, and plays blues across the country.
---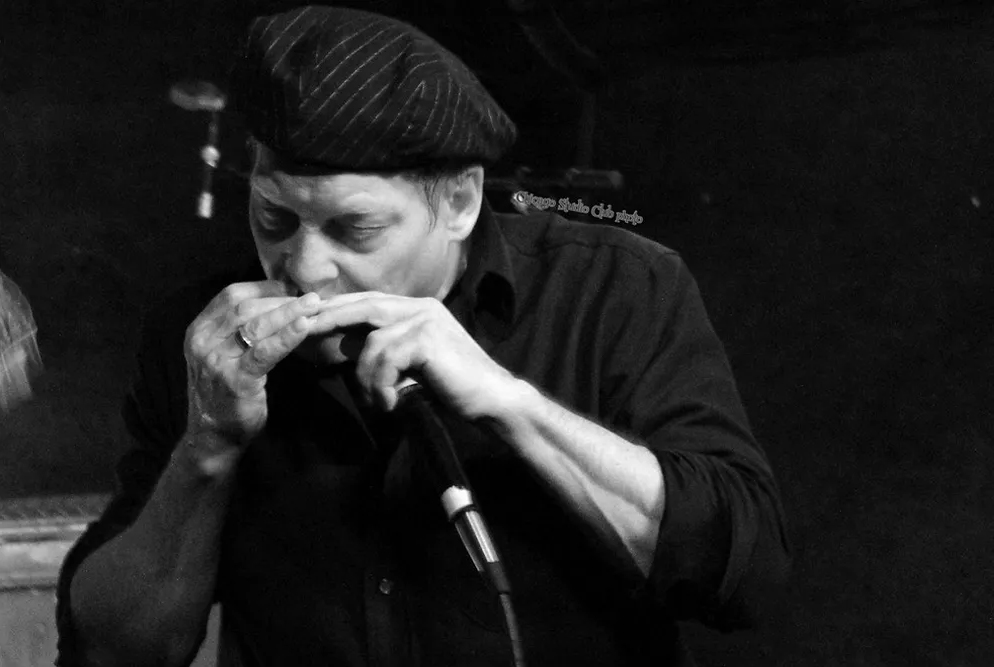 Scotty and The Bad Boys with Smilin' Bobby
Saturday, August 20
5:15 pm
Harpist/Vocalist Scott Bradbury (Badboy Scotty) learned to play blues harmonica on the streets of Chicago's Uptown neighborhood, but his musical education took a great leap forward when, on the advice of a fellow street busker he began to listen to records by blues legends Little Walter and Jimmy Reed. Eventually he played around the globe as a member of the Jimmy Rogers Band, and The Sam Lay Blues Revue.
---
Smilin' Bobby, a Chicago bluesman, is a true heir of Blues that made the city of Chicago famous over 60 years ago. Raised in Helena, Arkansas, he moved to west Chicago in 1949, where he started playing Blues. Bobby performed at several clubs alongside Magic Sam, Blyther Smith, Magic Slim, Little Milton and countless Blues legends. He toured around the world for over 50 years.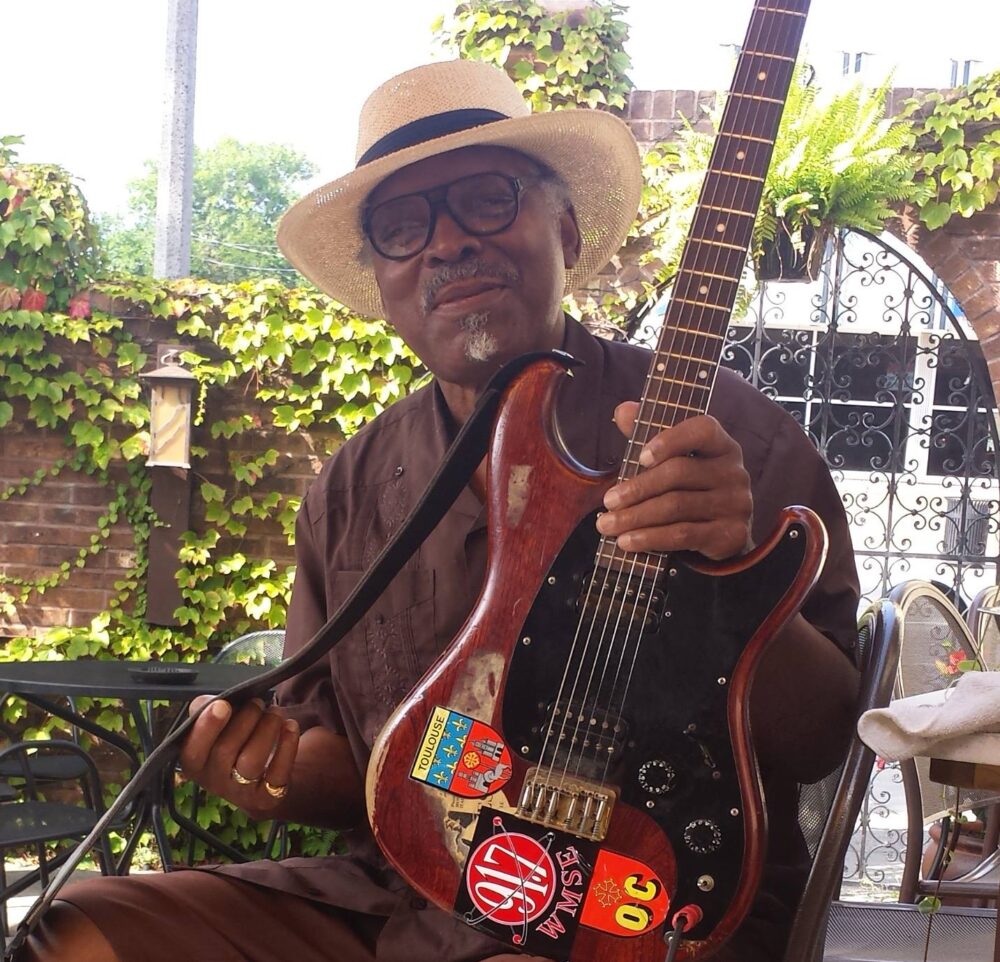 ---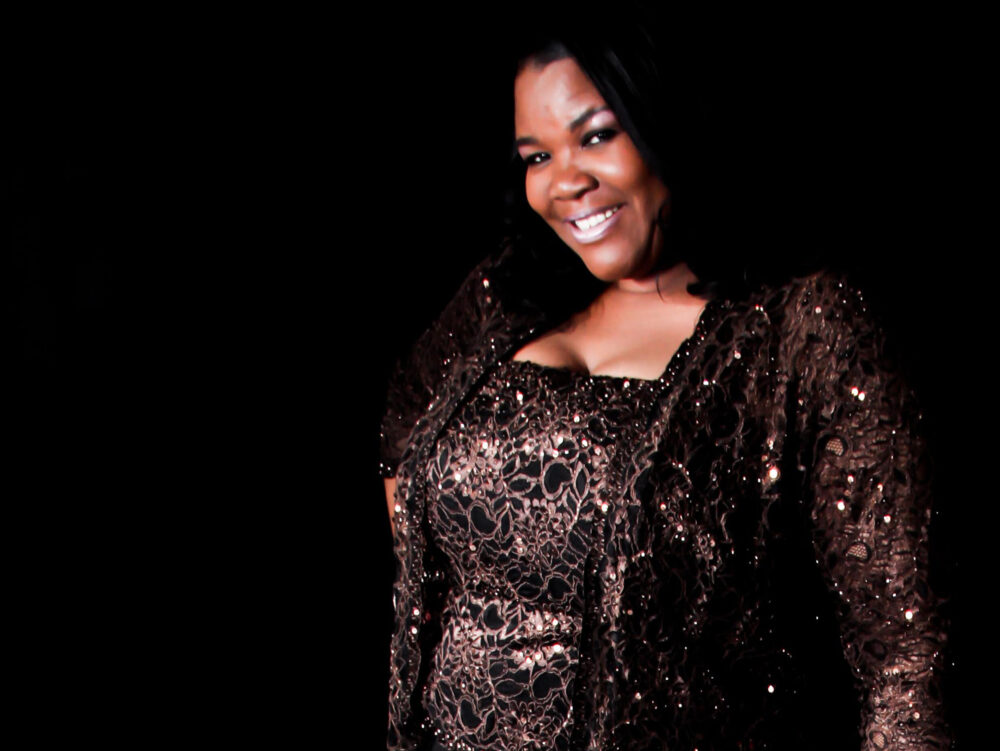 Nora Jean Wallace
Saturday, August 20
7:00 pm
The seventh child of a Mississippi sharecropper, Nora Jean Wallace grew up in the Delta with her 15 brothers and sisters on the 11,000-acre Equen Plantation, located halfway between Clarksdale and Greenwood, the town where she was born.
Working the merciless cotton fields during the week with her family, Nora Jean looked forward to Friday and Saturday nights, when a different kind of picking prevailed. Her grandmother owned the local juke joint, and her father, Bobby Lee Wallace, and her uncle, Henry "Son" Wallace, both accomplished blues performers, would gather their families there for some much needed, soul-stirring music therapy every weekend. Once the kids were put to bed for the night, how the good times would roll! And while the adults in the family were thus enjoying their well-earned down time, Nora and her siblings were secretly doing the same, sneaking out of bed to peek through the keyhole and eavesdrop on the grownups and the night's entertainment. "Down to Miss Mae's Juke Joint," written and recorded for her second CD, Going Back to Mississippi, is Nora's loving tribute to that special place and time in her life.
---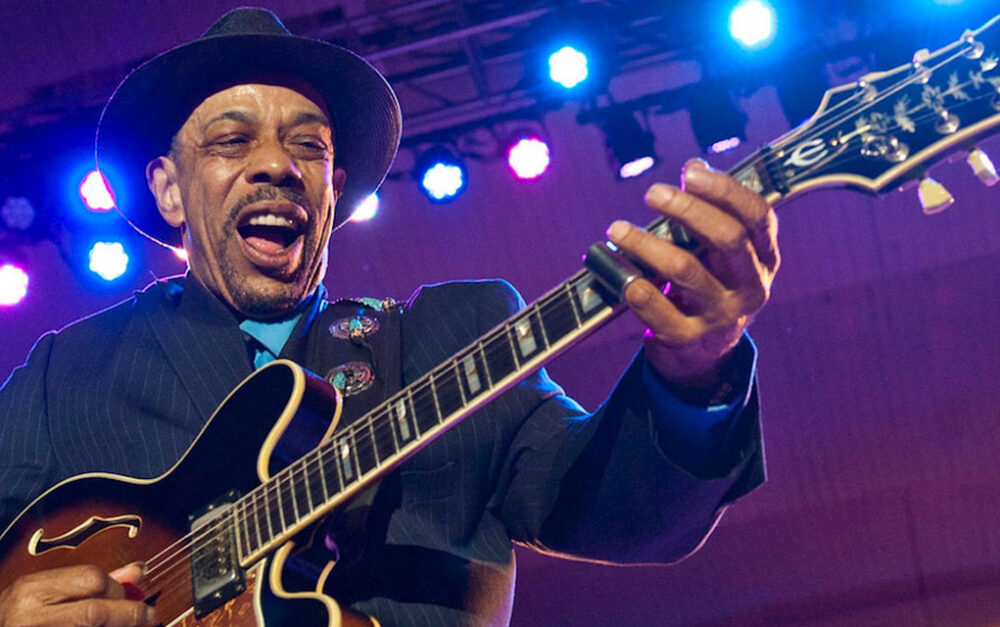 John Primer & The Real Deal Blues Band with Steve Bell
Saturday, August 20
8:45 pm
John Primer has undisputedly helped build the sound and style of Chicago blues as we know it today. The echos of tradition bellowing from the birthplaces he played such as: Maxwell Street, Theresa's, Checkerboard and Rosa's Lounges, pulse from every chord in his fingers today. John Primer is a Chicago Blues Living Legend.
John paid his dues and in 1995 he began leading his own band, The Real Deal Blues Band. He has been recorded more than 87 albums with 17 albums in his own name, and he was the last guitarist in Muddy Waters' band. He has written and produced more than 55 songs on more than 6 record labels including his own, Blues House Productions. Earning 2 Grammy Award nominations, given 2 Lifetime Achievement Awards, inducted into the Chicago Blues Hall of Fame, awarded the "Muddy Award" for being a traditional blues icon, winning a Blues Music Award, Blues Blast Awards and countless other awards, John Primer is a legendary Chicago Blues Icon!
---
Steve Bell, brother of bluesman Lurrie Bell, and son of the late and legendary blues harpist Carey Bell, is a chip off the old-man's block. Steve had toured all over the world, backing up many blues legends, while also stealing the show with his amazing skills on the harmonica. He's currently been touring with blues great John Primer. Steve has previously recorded with Alex Dixon, son of blues legend Willie Dixon, on his first release "The Vintage Room" by The Blues Experience Cash McCall, and has returned to lend his harp blowing abilities on the newest project for Vintage Dixon. You're in for a treat…his skills will not disappoint!